国庆开业大促销 
买护发霜送吹风机
优惠期:31/8 – 30/9/2021
BUY REVLON UNIQ ONE CLEANSING BALM 1100ml  RM250
FREE

PASSION HAIR DRYER 2600 (worth RM200)
REVLON UNIQ ONE CLEANSING BALM (1100ml)
The first balm with 10 benefits that both cleans and conditions hair without damaging it.
Uniq One Cleansing Balm contains no sulfate neither chemicals that might damage hair. It is enriched with keratin with creamier consistency. Its texture is completely different to conventional shampoos.
How to use:
Wet hair with warm water. Apply to the hair and massage it across the scalp using your hands.
Add a little water to help work the product over the entire scalp. Massage the full length of hair, using a little more warm water to ensure the product is spread from the root to the tip.
Note that it does not produce foam likeconventional shampoos; this is because it is completelysulfate-free and so does not damage the hair. Leave towork in for approx. 1-2 minutes.Completely wash out the product with plenty of water making sure the entire scalp and the whole length of the hair is rinsed thoroughly.
Finish off with uniq one HAIR TREATMENT to get the best results.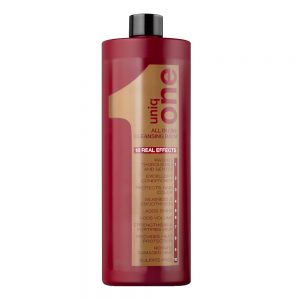 它是第一个有着10大好处且可在不伤到头发的同时清洗头发及护发的净发乳。
神奇一号净发乳不含硫酸盐或任何可伤害秀发的化学物品。它含有丰富的角蛋白。它的质感与一般护发素完全不同。
REVLON UNIQ ONE CLEANSING BALM
首先也是唯一的,在清洁和调理头发而不损坏发丝的同时,可提供10种好处。
好处:
1.彻底轻柔地清洗
2.优秀的护发素
3.保护头发的颜色
4.柔滑度
5.增加光泽
6.增加音量
7.加强和强化头发
8.提供热保护
9.修复受损的头发
10.无硫酸盐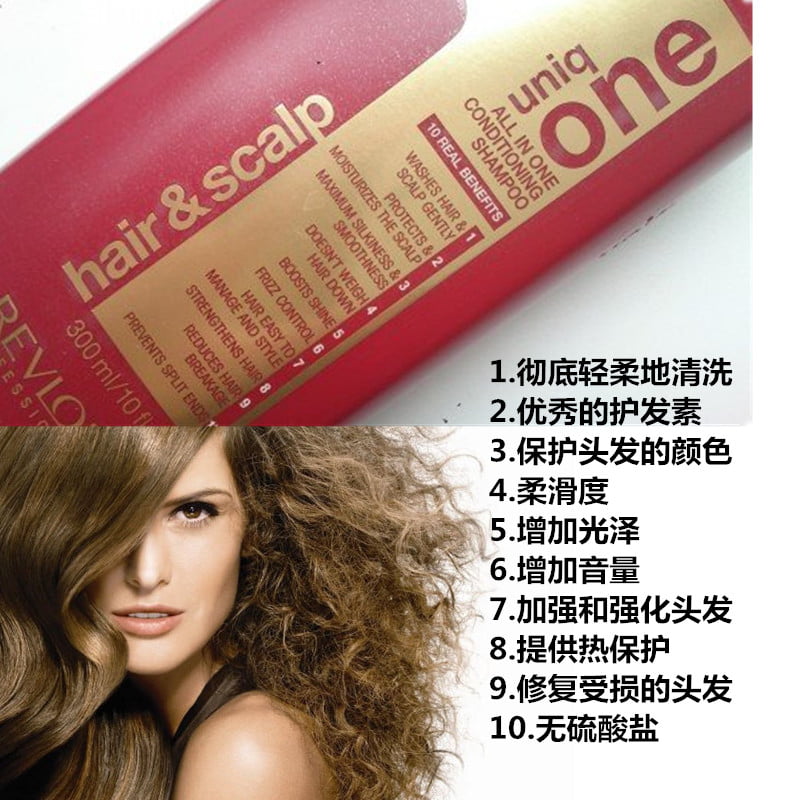 如何使用:
用温水弄湿头发。涂在头发上,然后用手在头皮上按摩。加一点水以帮助整个头皮上的产品。用一点温水按摩整个头发,以确保产品从根部散布到尖端。请注意,它不会像常规洗发剂那样产生泡沫。这是因为它完全不含硫酸盐,因此不会损坏头发。大约要上班。 1-2分钟。用大量水彻底冲洗掉产品,确保彻底冲洗整个头皮和整个头发。最后使用uniqone头发护理获得最佳效果。
FREE

PASSION HAIR DRYER 2600 (worth RM200)