生发必备双子星 买一送一
PASSION ROYAL ANTI HAIRLOSS 适用于脱发者
只需付RM105.00!!
(原价RM210.00)
PASSION ROYAL – HAIR TONIC 125ml
RM105.00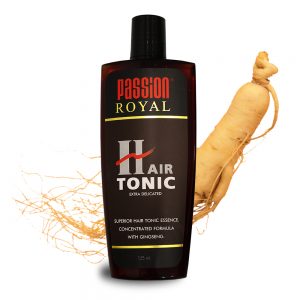 UPERIOR HAIR TONIC ESSENCE
CONCENTRATED FORMULA WITH GINSENG
BENEFITS:
Anti hair loss and promote blood circulation of the hair cortex
Prevent dandruff and itching
有效减少脱发,促进头发皮层血液循环
活化毛囊,预防头皮屑及痕迹痒
DIRECTION:
Apply on scalp. Lightly massage with the fingers and concentrating on the critical areas. Do not rinse.
PASSION ROYAL – ARGAN OIL HAIR REPAIR SERUM (125ml)
PASSION ROYAL  – 摩洛哥坚果油修护精华
RM105.00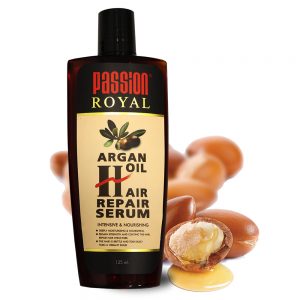 INTENSSIVE & NOURISHING
BENEFITS:
Argan oil extract, pure texture, effectively repair damaged hair.
Silky smooth and shine, light and easy to comb, immediate absorption, moisture, anti-frizz and sun protection.
摩洛哥坚果油萃取,质地精纯,有效修护受损秀发
头发如丝般柔顺亮泽、轻盈易梳理、立即吸收、抗湿气、抗毛躁、防晒
DIRECTION:
Gently apply evenly to damp or dry hair.